I'm currently on a rural surgical placement about 2 hours away from home, which means I'm also away from Russell and my sewing machine. Russell is getting bigger, and now has a slightly golden tinge since he's shed his puppy coat all over the house. I attempted to take a photo of the new dress outside but he kept wanting in on the photo, I did manage to get one of him and then accidentally deleted it! Will post some soon.
So the away from the sewing machine means that this dress has been sitting around, gathering dust, and Russell fur for about 3 weeks. This weekend I finally had time to fix it.
I had it near done before I left for placement, but when I tried it on the elastic waistband was too large. So the second time around I measured my waist and cut off 2+ inches and added the slash pockets which I had forgetton to add in the first time in the excitment of trying on my new dress.
One of my favourite dresses is an elastic waistband striped jersey dress, and for my straight/boy figure gives the illusion of a waist. The elastic waistband on this dress is still a little loose and the overall silhouette of the dress isn't as nice without a belt. Next time I'll sew up the dress and pop the elastic over that and see if I like the shape before sewing it all up. I might also try a more stretchy, thinner elastic.I followed this tutorial on how to encase the elastic in a french seam, it makes it look pretty on the inside, but uses up more fabric. Next time I need to remember this so I can added height to my pockets, I can still fit my phone though, so pretty and functional.
Overall quite happy with how the dress worked out. The instructions are minimal, and I couldn't figure out how to do the pleats properly, so as you can see they are uneven on the left compared to the right.

Next time I'll also slip stitch the shoulder seams shut rather than be lazy and hem across it, because it pulls and doesn't look as nice.
Will definitely try this dress again, maybe in a small polka dot print like this one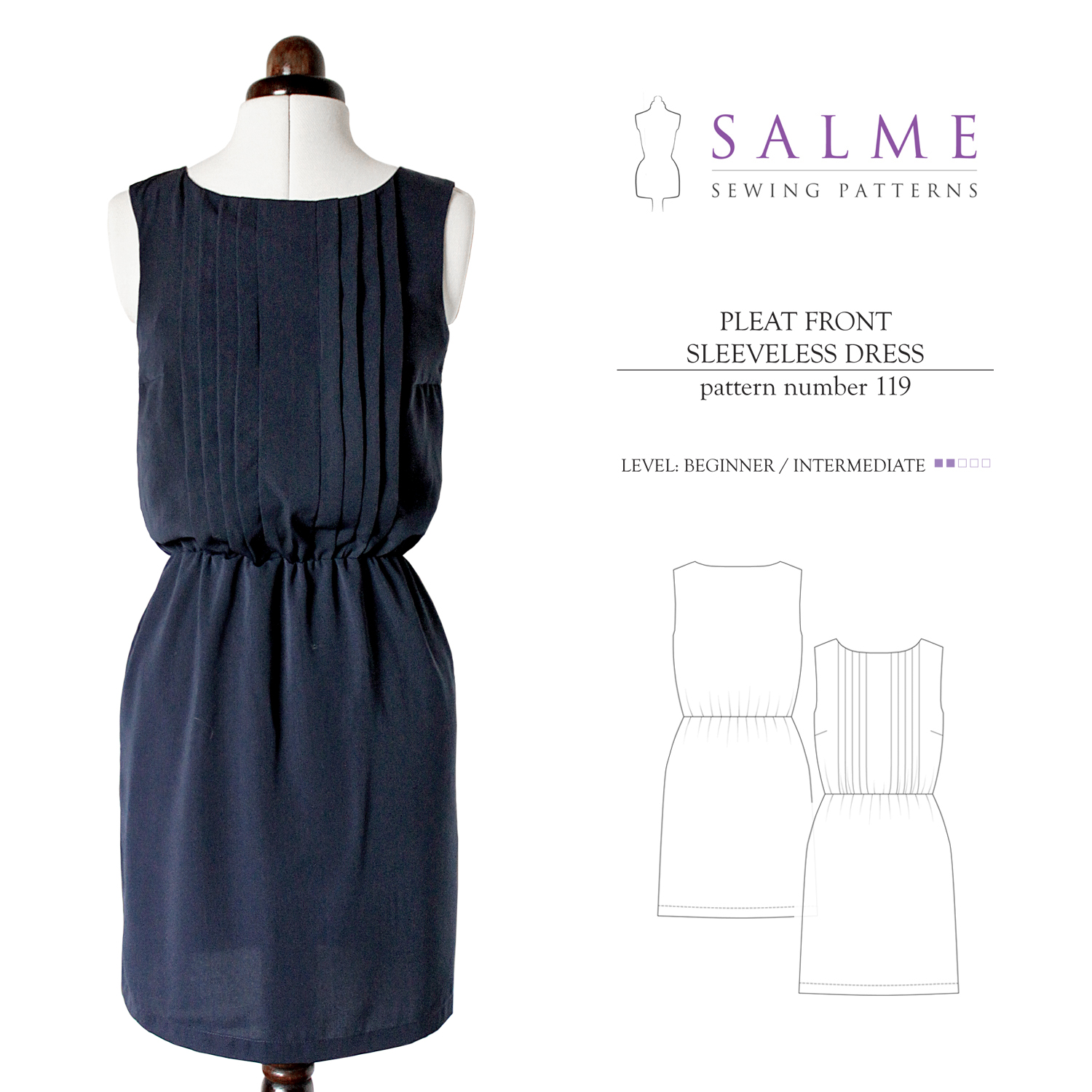 Happy Crafting